WVWD's community programs focus on connecting customers and students with the resources and tools that will help them change their water use habits to support a sustainable water future. All community programs are free of charge, in some cases can be customized to grade level, language, and community organization demographic.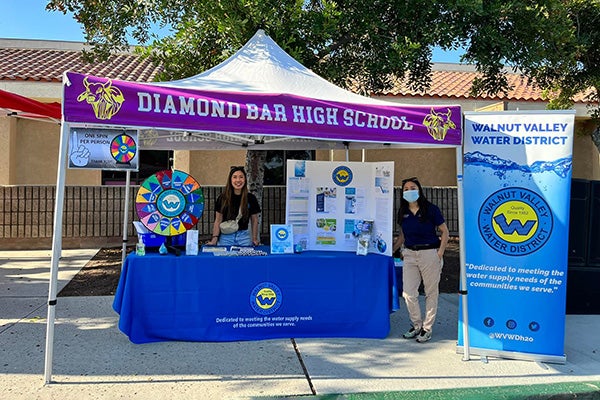 WVWD's community programs are ever-expanding.
Our current programs include:
Fire Resistant & Water Efficient Landscaping Workshop (Every April & October)
Turf Removal Workshops In-Person and Virtually in English & Chinese
Leak Detection Workshops in English & Chinese (Every March)
Community & Public Safety Appreciation BBQ (Every May)
Water Careers Presentations for Colleges & Universities
Water Awareness Presentations for Community Groups
Water Education Booths at Local Community Events
Water Education Presentations for Grades K-12
Annual Student "Water is Life" Poster Contest
Annual High School Media Contest

To request a classroom or community presentation, please contact Stephanie Fu at sfu@walnutvalleywater.gov. Sponsorship requests for local organizations that support the mission and values of WVWD may also be submitted to Mrs. Fu.
The Events Calendar and District News section of the website is regularly updated. Registration for upcoming events and details on water savings programs will be detailed in those sections.
Media requests and communications issues can be submitted to Lily Lopez at llopez@walnuvalleywater.gov.